Categories

Saturday, January 5, 2013
10 year old girl is killed by stray bullet fired into the air. While her family is with her in the hospital, burglars break in to steal their Christmas presents and strangers set up a fake fund to get donations on Facebook. WTF humanity?
Aaliyah Boyer was watching midnight fireworks outside a home in Elkton, Maryland, south of Philadelphia, when she was struck in the head by a falling bullet.
Adults initially believed Aaliyah had passed out and hit her head, but the bullet wound was discovered when she arrived at hospital.
She was taken off life support on Thursday morning and her organs have been donated to other children.
Police are now conducting interviews over an 8km radius in the hopes of finding the person responsible.
"They need to pay for what they did, for all these people that they hurt," Aaliyah's mother Crystal Blackburn said.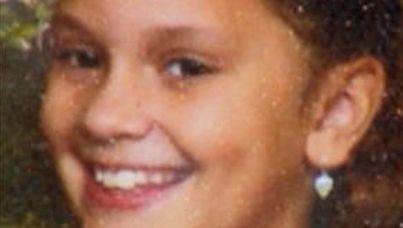 Aaliyah Boyer, 10, was killed by a falling bullet. (WBAL TV)
"She was just having fun, watching fireworks outside with her family, celebrating the New Year."
While her family were at hospital with her, a burglar broke into their Pennsylvania home and stole their Christmas presents.
They also believe strangers are trying to gather money for a fake fund for the girl over Facebook.
Sources: CBS Baltimore, Lancaster New Era, WGAL 8 News.